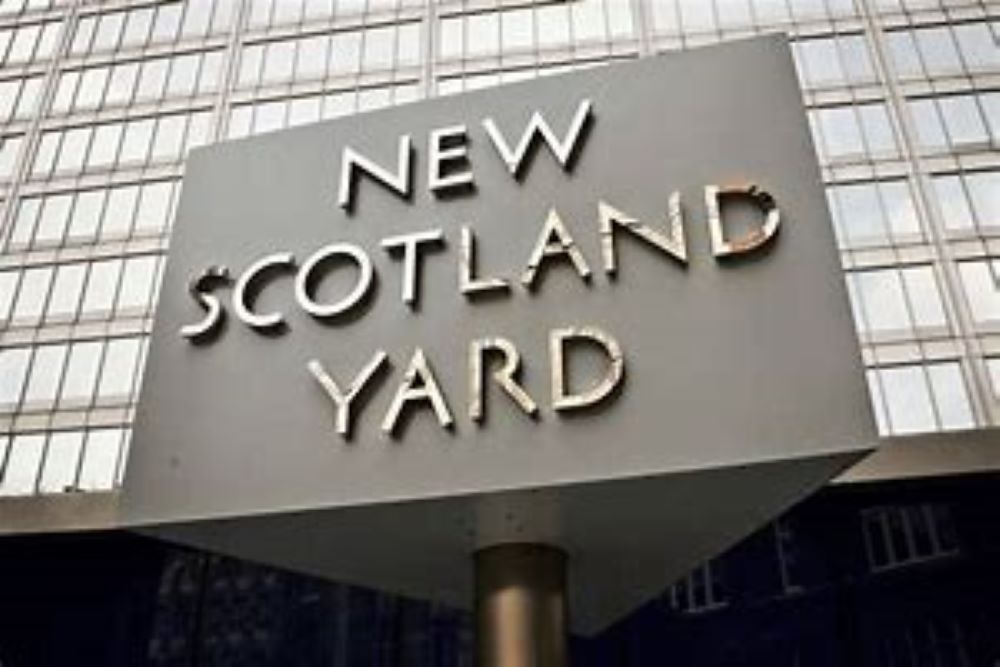 The police are to investigate the alleged leaking of diplomatic emails written by Britain's ambassador to America about US President Donald Trump.
Scotland Yard's counter terrorism team is to lead the investigation.
Fearing the UK's international relations have been damaged by the leaks, the police say there is a "clear public interest" to find the person responsible.
Sir Kim Darroch – our man in Washington – described Mr Trump's administration as "inept", adding it was "dysfunctional".
Trump responded by Twitter saying the ambassador was a "pompous fool" and made Sir Kim persona non grata, banning him from the White House.
The diplomat resigned hours later after his position became untenable.
The Metropolitan Police Assistant Commissioner Neil Basu said: "Following a cross-government investigation led by the Cabinet Office a Gateway Process has occurred today with the Metropolitan Police into the alleged leaking of official communications involving Sir Kim Darroch.
"As a result, the Metropolitan Police Counter Terrorism Command, who take national responsibility for investigating allegations of criminal breaches of the Official Secrets Act, has launched a criminal investigation.
"Given the widely reported consequences of that leak I am satisfied that there has been damage caused to UK international relations, and there would be clear public interest in bringing the person or people responsible to justice.
"The investigation will be reviewed at every stage to ensure a proportionate investigation is undertaken."
The police also warned the media against publishing further extracts from the leaked documents.
Mr Basu said: "The publication of leaked communications, knowing the damage they have caused or are likely to cause may also be a criminal matter.
"I would advise all owners, editors and publishers of social and mainstream media not to publish leaked government documents that may already be in their possession, or which may be offered to them, and to turn them over to the police or give them back to their rightful owner, Her Majesty's Government."
The fear of prosecution has been roundly condemned by politicians on all sides.
Former health minister Liberal Democratic Norman Lamb said attempts to prosecute publishers was "totally unacceptable" and "contrary to the whole principle of a free press".
He added: 'We can't contemplate any slippery slope to a police state that accepts that sort of limitation on the freedom of the press to report.'
And, Conservative MP Bob Seely said: "Once you start prosecuting the media for publishing stuff you don't like, that is a very dangerous place to be".