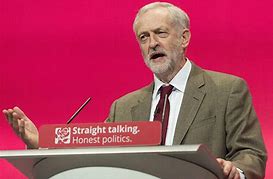 Labour leader Jeremy Corbyn has called for a "speedy and thorough" independent inquiry into alleged claims by civil servants that he's "too frail" to be Prime Minister.
Mr Corbyn, 70, has written to the Cabinet Secretary Sir Mark Sedwill asking for an investigation.
He said the claims in last weekend's The Times had "undermined confidence in the principle of civil service neutrality".
The Times reported that two un-named senior civil servants felt Mr Corbyn might have to stand down because of his failing health.
The civil servants said there was a "real worry" that Mr Corbyn "wasn't up to the job".
They added he was "losing his memory", was being "propped up by those around him" and "is not in charge of his own party".
Mr Corbyn called the allegations a "farrago of nonsense and tittle-tattle".
He said the briefing was "very concerning to people".
He added: "The civil service has to be independent.
"It has to be non-political and has to be non-judgemental of the politicians they have a duty to serve.
"There must be an investigation into which senior civil servants are spreading fictitious information to the press and in the process compromising the integrity of the civil service."
Mr Corbyn insisted: "I am a very fit and healthy active person."
The Times report also drew an angry response from Labour as the party denounced the comments as "scurrilous".
The Cabinet Secretary has written to Mr Corbyn saying the matter will be investigated.
And the Prime Minister's official spokesman said: "Impartiality is one of the fundamental values of the Civil Service and underpins its ability to effectively serve the Government of the day.
"It would clearly be inappropriate and unacceptable for comments of this sort to have been made or briefed to the press."