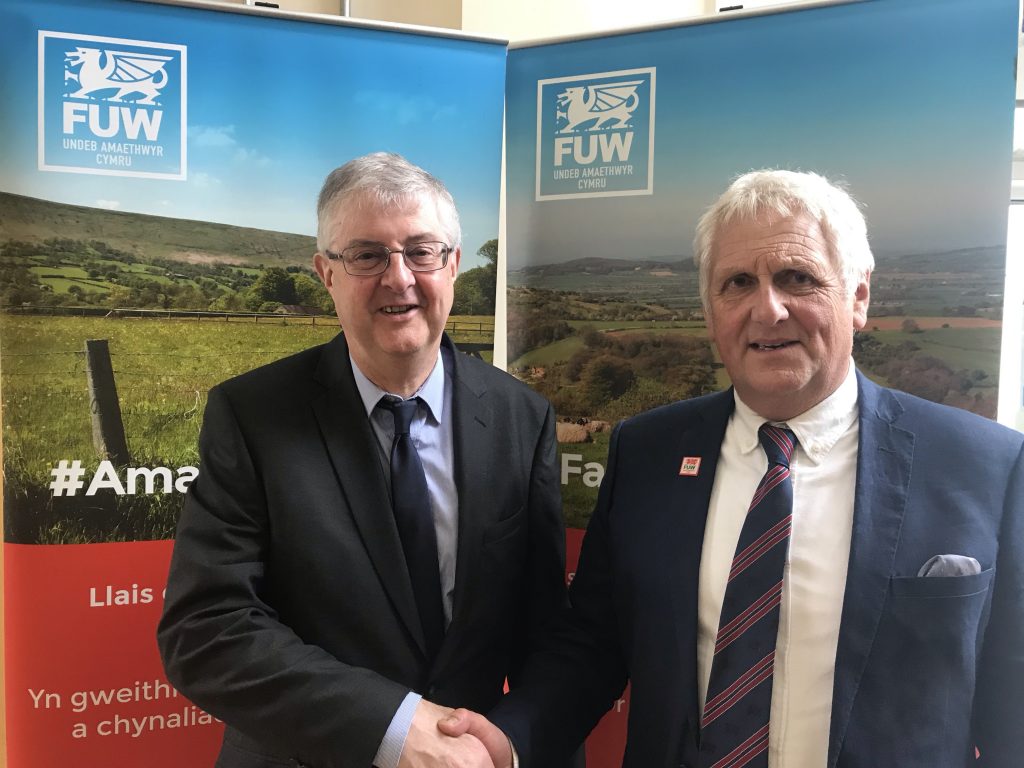 Brexit uncertainty has forced Welsh farmers to call for Government stability to ensure the industry doesn't end up in "turmoil".
The Farmers Union of Wales says it predicted all the Brexit problems – but those predictions have been ignored.
FUW President Glyn Roberts said today:
"Whether in terms of the dangers of triggering Article 50 early, the problems represented by the Irish border, the need to extend the Article 50 period, or many of our other predictions we have, sadly, we have been correct.
"I might say I am proud of how accurate our foresight has been regarding Brexit, but this is hollow pride, because every time our warnings are shown to be correct, the dangers we face grow."
He told the FUW Grand Council meeting in Aberystwyth: "If through design or accident, what is brought forward in Wales does not echo the EU support for farmers, it would be a complete travesty for our nation and devolution."
He called on Welsh First Minister Mark Drakeford for "good governance to protect family farms."
He said: "The Welsh Government must ensure stability for our industries and avoid moves that would add to the turmoil our family farms are likely to face in the coming months and years."
Regarding proposals for the next EU Common Agricultural Policy, the FUW agreed:
● The current payment cap of 300,000 Euros should be drastically reduced, after farm labour has been considered.
● The active farmer rule should be strengthened to ensure money remains in rural communities.
● An emphasis should be placed on supporting small and medium sized farms to recognise economies of scale and protect the family farms, the backbone of our rural communities.
Mr Roberts said the FUW believes these proposals for the future of the EU policy are correct, but as things currently stand, the farmers of Wales will not be subject to those policies and is currently working on its own way forward.

"But in terms of Brexit, we still have no idea what those challenges will be, making it impossible to draft policies in response to Welsh needs," he added.