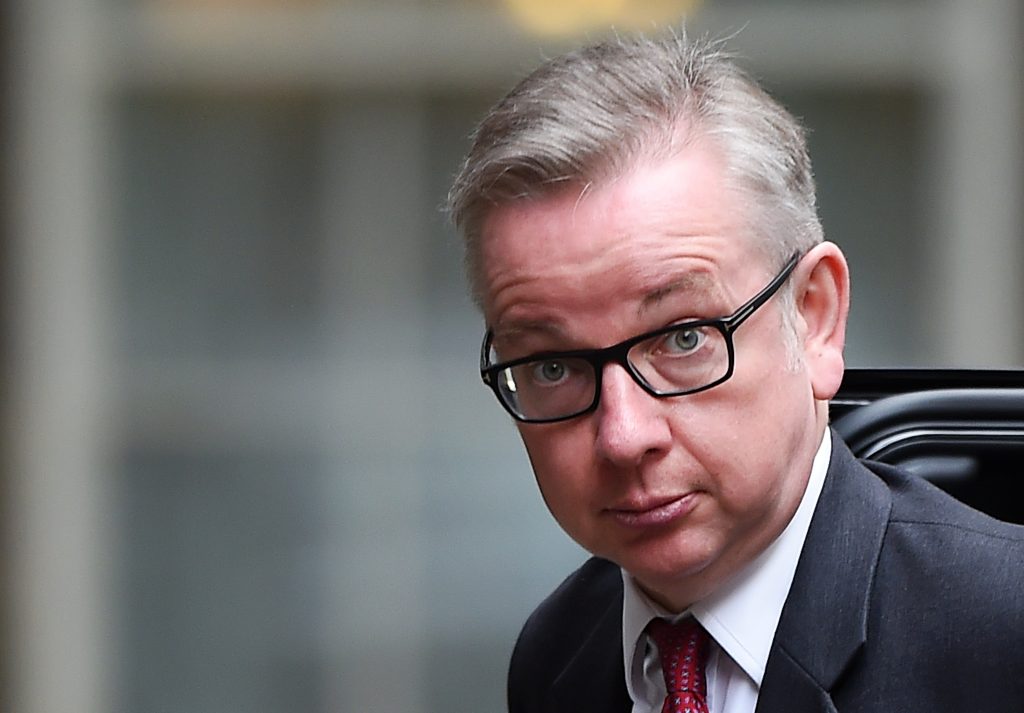 Michael Gove, Tory leadership hopeful – and possible next Prime Minister – has admitted taking cocaine on "several occasions."
He said he took the Class A drug more than once while he was a young journalist.
He added: "It was a mistake. I look back and I think, I wish I hadn't done that."
However, Mr Gove insists his youthful errors should be held against him.
The Environment Secretary is looking to replace Theresa May, who stood down yesterday as Prime Minister.
His drug use has been exposed in a biography by political journalist Owen Bennett.
The book – – Michael Gove: A Man in a Hurry – is ready for publication.
The author claims Gove was put through a rigorous "due diligence" examination by advisers during his 2016 leadership bid.
When asked if he'd used drugs Gove's answer startled the Tory team.
"Yes, cocaine", he replied.
Mr Gove was told not to give that answer in public.
He was advised to fall back on the line by David Cameron – "politicians are entitled to a private life".
As it happens, Gove was never asked during the campaign if he'd taken drugs.
He said yesterday: "I did take drugs. It is something I deeply regret. Drugs damage lives. They are dangerous, and it was a mistake."
He took cocaine before he became an MP in 2005.
Senior Tory politicians, a mis-spent youth and drugs are no strangers.
Tory leadership favourite Boris Johnson admitted in the run-up to the London mayoral election in 2008 that he'd been offered cocaine.
Mr Cameron was punished at Eton for using cannabis.
And, International Development Secretary Rory Stewart, has admitted smoking opium at a wedding in Iran.