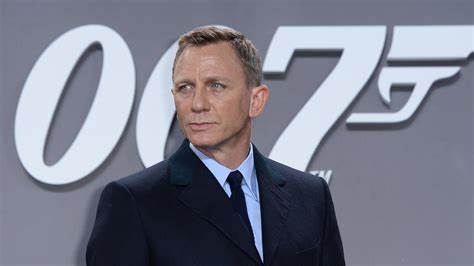 James Bond could soon be taking on his most dangerous enemy.
Forget Blofeld, Goldfinger, or even Scaramanga for 007 is to be visited by health and safety experts.
And they'll want no nonsense answers.
The call was prompted by another accident on the Bond 25 set at its Pinewood Studios in Buckinghamshire.
Three explosions tore through the building. One crew member standing outside was injured.
The accident happened only days after Bond actor Daniel Craig returned to filming.
He'd injured his ankle – needing minor surgery – after a stunt went wrong.
One eyewitness said: "It was utter chaos. There were three explosions and it's blown off part of the roof and some wall panels.
"A fireball was supposed to go through the set, but it all went horribly wrong."
A statement from the Bond producers said: "During the filming of a controlled explosion on the set of Bond 25 at Pinewood Studios, damage was caused to the exterior of the 007 Stage.
"There were no injuries on set, however, one crew member outside the stage has sustained a minor injury."
The Health and Safety Executive said it was "aware of the incident".
A spokeswoman said it was "making initial inquiries".
Movie fans took to Twitter to claim the film is "cursed" and "doomed".
It has been beset by numerous delays.
First choice director Danny Boyle – an Oscar winner – quit over "creative differences", pushing back the film's release date by six months.
The 25th Bond instalment will be Craig's fifth outing as 007.
He's said it'll be his last.