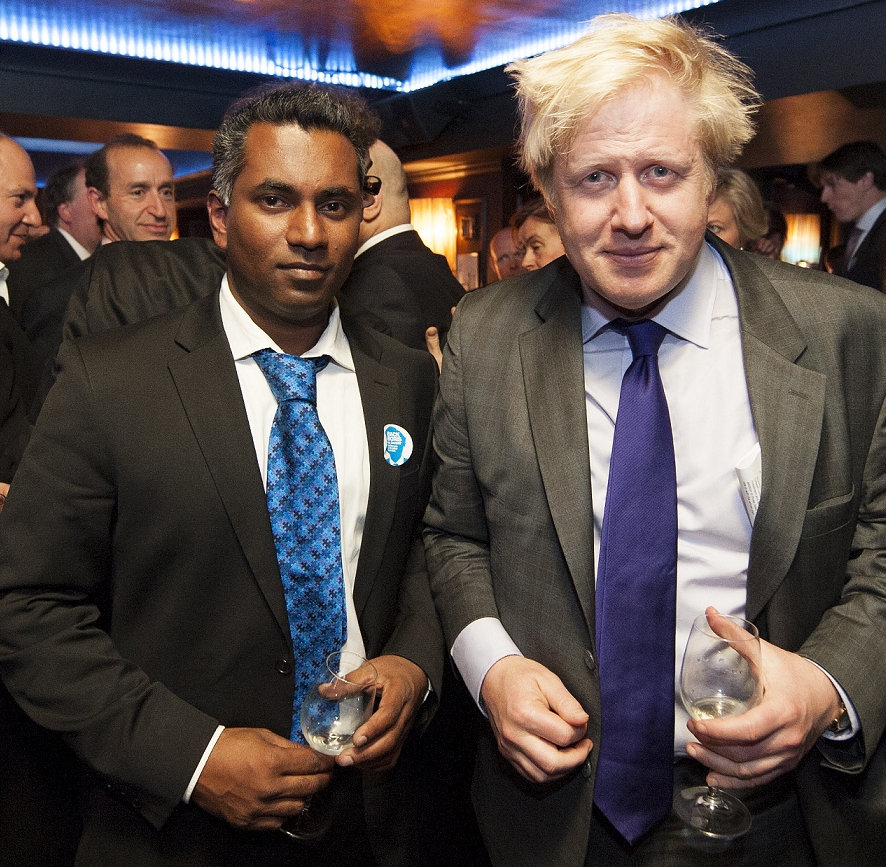 Tory leadership contender Boris Johnson may soon face another court hearing.
He's already been warned he could face trial because of his "activism" during the Leave Campaign.
Now, businessman Ajit Chambers wants to see Mr Johnson in court to answer allegations of "malfeasance in public office" during his time as the Mayor of London.
Mr Chambers, 46, from Brighton, has already filed an action against Transport for London (TfL).
In pre-action papers issued in October 2018 he claims TfL stole his idea to re-open some 26 dis-used tube stations – known as "Ghost Stations" – that lie under the city.
Some are in prime locations like Mayfair.
He planned to turn the long-forgotten stations into tourist attractions, bars and restaurants.
Mr Chambers said he worked with the then Mayor Mr Johnson and presented detailed costed plans to TfL.
He reckoned TfL could make £200 million by developing the ghost stations.
But, after years of planning meetings between the two sides, Mr Chambers was shocked to hear later his Old London Underground Company had failed to win the tender bid.
He said at the time: "I strongly believe TfL's procurement process was seriously flawed. We were led down the garden path. They've tried to discard us
Mr Chambers is now seeking hundreds of millions of pounds in damages from TfL.
He claims that Mr Johnson, as the Mayor of London and TfL chairman, was part of the decision to ditch his scheme.
Former Swiss based banker Mr Chambers spent ten years on the project. He backs his damages claim with 148,000 emails, recorded telephone calls and personal letters from Mr Johnson.
He said he also had multiple meetings with Mr Johnson as he "facilitated him working with TfL".
Mr Chambers' lawyers are to serve a witness summons on Mr Johnson to appear in court.
Mr Chambers said yesterday: "Hopefully, Boris and I can face each other in court and answer direct questions of what exactly happened during our private meetings at City Hall.
"I made a pledge to make £200 million for London with this project and keep seven million pounds after two and a half years of trading.
"My company was set to lease 26 disused tube stations sites over 60 years."
Mr Johnson also faces court after arch-Remainer Mr Marcus Ball started a private prosecution.
He claimed that during the referendum campaign Mr Johnson "deliberately lied" about the amount of money given to the EU.
The focus of the action – emblazoned on the side of a red bus – was the claim the UK gives the EU £350 million a week.