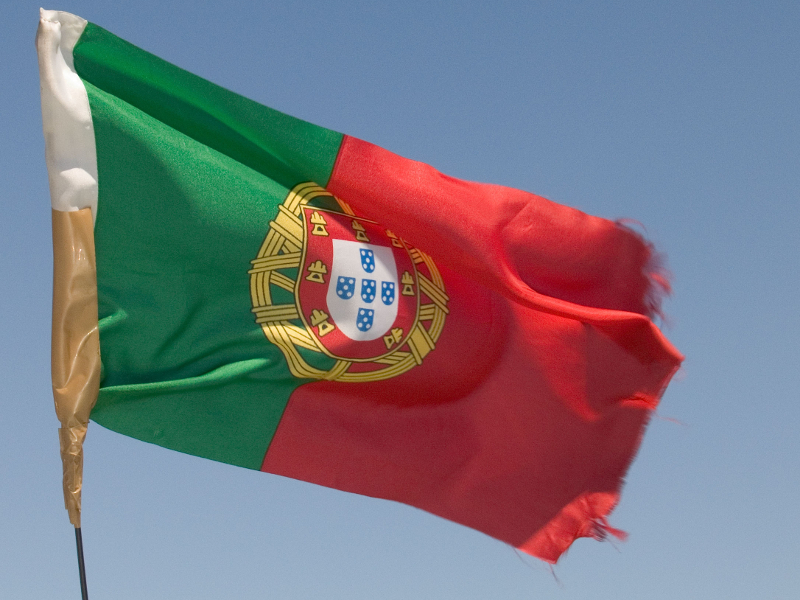 The Portuguese judicial system has attracted considerable criticism in recent years and demands for reforms have gained prominence.
Such calls have gained fresh momentum in recent days following the recent controversial decision to drop serious criminal charges against Portugal's former Prime Minister Jose Socrates.
A judge in Lisbon ruled that, more than six years after his arrest in a major corruption investigation, Socrates will stand trial, but only on lesser charges of money laundering and falsifying documents. In a decision that sent shockwaves through the country, the judge dismissed corruption accusations against Socrates as weak, inconsistent or lacking sufficient evidence, and noted that the statute of limitations had run out on some of them.
Rosa also dismissed tax fraud charges against Socrates, who will be tried on three counts of money laundering worth some €1.7 million and three others of faking documents related to service contracts and the purchase and renting of an apartment in Paris.
In a country notorious for its slow justice system, it had actually taken prosecutors three years after Socrates' initial arrest to formally charge him with 31 crimes allegedly committed in the 2006-2015 period.
Those included financial crimes in an alleged scheme involving the disgraced former head of Banco Espirito Santo (BES), which collapsed in 2014 under a mountain of debt.
BES was the second largest private financial institution in Portugal. Run for nearly 150 years by one of Portugal's most wealthy and powerful families, the Espírito Santo family, its activities included tourism, health and agriculture.
But the bank failed and, in 2014, it had to be rescued and BES was subsequently split into a "good bank", renamed Novo Banco, and a "bad bank". Novo Banco was recapitalised to the tune of €4.9 billion by a special bank Resolution Fund which included €4.4bn from the Portuguese state.
But this did little to restore confidence and Novo Banco would later cut 1,000 jobs to help to reduce operating costs by €150 million as part of its EU restructuring plan.
Back in 2011 at the time of his arrest, a photo of Socrates in a police car on his way to face corruption questioning shocked many Portuguese. Socrates resigned in the middle of his second four-year term in 2011 as an escalating debt crisis forced him to request an international bailout. At about the same time, Portugal's then Interior Minister Miguel Macedo also quit following yet another investigation into alleged corruption linked to the allocation of residence permits.
So, what do these and other scandals tell us about the state of Portugal's justice system?
Well, the original indictment accused Socrates of playing a pivotal role and receiving millions of euros in a scheme involving the disgraced former head of the Espirito Santo banking empire. BES may have since ceased to exist but only after its demise inflicted billions of euros in losses on taxpayers and shareholders and with their former top brass having been accused of other crimes in separate investigations.
It was not the first time Socrates, now 63, had found himself at the centre of unwanted headlines. He originally studied to become a civil technical engineer, but that career ended with his dismissal for allegedly shoddy construction. In 2007, a scandal blew up over whether he had ever really got a proper degree. Among his other low points, he fell under suspicion for activity while he was Minister for Environment in 2002, and approved a licence to build a giant mall outside Lisbon, partly on supposedly protected land. Socrates was the object of allegations that illegal payments were made. That corruption case was eventually dropped.
Way back in 2014 Transparency International said the justice system in Portugal was "bottlenecked" with its report adding that inquiries related to the economy, finance and corruption had resulted in very few indictments, let alone prison sentences.
"There is a big problem of lack of efficiency of justice," it concluded.
In 2015 Gabriela Knaul, UN special rapporteur on the independence of judges and lawyers, paid a visit to Portugal, where she found the justice system "slow, expensive and difficult to comprehend."
A separate report, called 'Justice in the Union Scoreboard', says that Portugal's justice system beats all other members for the average period taken to wrap up court cases. The time taken to resolve civil cases is so great that the classification for Portugal was almost off the scale with members of the public having to undergo waits of between 900 and 1,100 days before cases were concluded.
Prosecutors and judges have intensified a campaign against corruption in a country notorious for its flawed justice system but the Socrates case and such findings will make depressing reading for those who say little has changed, not least for the independence of the judiciary and access to justice for the poor.
In 2016, Joao Costa, director of metal-parts manufacturer Arpial, said, "Justice works terribly, never has worked and I doubt it ever will."
Today, some judges and entrepreneurs in Portugal say the system was never really fixed and a deeper analysis of case-load data shows it has improved less than the official statistics suggest.