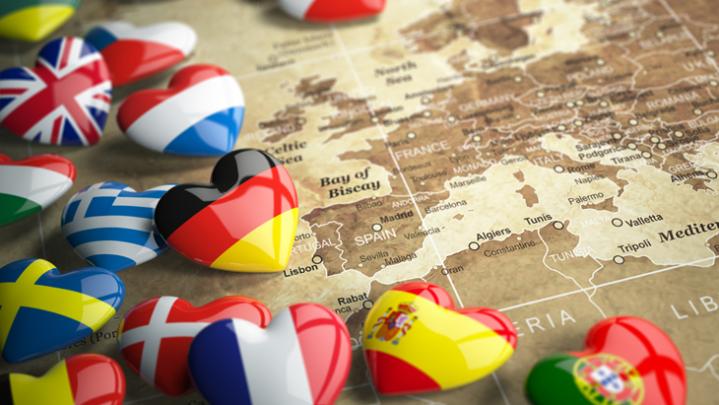 A warm hello, and welcome to the European Alliance for Personalised Medicine (EAPM) update. As the year gets into full swing and it looks like coronavirus restrictions are still up in the air as well as the summer holidays, EAPM is busy with a number of key health issues, writes EAPM Executive Director Dr. Denis Horgan.
EAPM Conference, 1 July
For EAPM and all its key stakeholders, with whom we engage on a constant basis, our next conference will be on 1 July, and will deal with health real world evidence and molecular diagnostics. We will be providing more information in the weeks ahead, so do stay tuned.
EU Beating Cancer Plan
For EAPM, the implementation of the EU Beating Cancer Plan is of paramount importance – Europe's Beating Cancer Plan is a political commitment to turn the tide against cancer and another stepping stone towards a strong European Health Union and a more secure, better-prepared and more resilient EU. In 2020, 2.7 million people in the European Union were diagnosed with cancer, and another 1.3 million people lost their lives to it, including more than 2,000 young people. Unless we take decisive action now, cancer cases are set to increase by 24% by 2035, making it the leading cause of death in the EU. Europe's Beating Cancer Plan will have €4 billion of funding, including €1.25 billion from the future EU4Health programme.
Rare diseases and real-world evidence
The COVID-19 pandemic has added a new layer of complexity to the drug development process. Launch timelines have been delayed and clinical trials have been postponed or suspended. As a result, life sciences companies are turning to novel methods of collecting clinical data and innovative trial design.The generation of data to show the significant benefits of a drug has always been a complex, intricate process, but essential to ensure a product's approval, support the overall value proposition of the product, and ensure launch success.
Diane Kleinermans, president of the Commission of Drugs Reimbursement at the Belgian National Institute for Health and Disability Insurance (INAMI-RIZIV). She said that there are many obstacles to performing randomized clinical trials "within an acceptable time frame".
"Real world data and real world evidence can be an answer to collect more evidence over an acceptable time frame, and also to check whether the results observed in the control world of a randomized control trial can be confirmed in real life," she said.
This will be a key area that we will be following in the months ahead through our multistakeholder engagement.
Revision of the Orphan Regulation
As EAPM has highlighted, since the Regulation came into effect, the significant investment both from public research funders and from companies of all sizes in rare disease research has resulted in the approval of more than 150 orphan drugs – compared with just eight therapies for rare diseases available before the adoption of the regulation. That translates into a lot of patients benefit. With clinical research stimulated by the legislation, the EU sees some 2,000 clinical trials providing early access to potential novel treatments for thousands of EU patients with rare diseases each year. At the same time, as it stimulated new product development, the Regulation has also helped significantly in promoting the emergence of more than 150 SMEs focusing on rare diseases.
As can be seen with COVID 19, health-care development is global, more should be done to align EU and other big markets' regulatory practices: notwithstanding efforts and cooperation between US and EU aimed to harmonize their strategic plans in the field of orphan drugs, regulatory criteria and procedures to gain the designation, terms and classifications should be still harmonised. Aligning the criteria of prevalence and support to orphan medicines in the various jurisdictions would facilitate patient recruitment eventually at global level, so as to gain the data and the biological insights required to identify biomarkers and appropriate endpoints needed for progressing clinical development.
Further alignment across other regulatory areas to reinforce mutual reliance on paediatric development (eg, pediatric investigation plans in the European Union and pediatric study plans in the United States) to integrate discussions on orphan medicines for children within a global context. It is worth mentioning here both the US Creating Hope Act offering priority review vouchers for drugs specifically developed for children and its Research to Accelerate Cures and Equity (RACE) for Children Act promoting drug development based on mechanism of action.
The economic support for clinical development costs is not set out in the orphan legislation, and the implications of this gap might be explored. Efforts could be undertaken to reduce the bureaucratic burden (eg. insurance multiple steps, costs and limitations, legal implications, ethical committees judgement, approval timelines,…) which notoriously limit the implementation and conduct of clinical trials in such difficult areas: "MS should in some way accept, by establishing as an example an Authority, and in the name of the complexity, rarity, poor prognosis predictable for such patients, some compromises in terms of sovereignty and autonomy of health promotion choices in such areas," suggests the European Society for Paediatric Oncology (SIOPE).
These are issues which will be a focus of our conference on 1 July.
EU4Health signed off by European Parliament
MEPs have adopted the EU4Health programme for 2021-2027, which aims to prepare EU health systems more rigorously for future health threats and pandemics. Parliament endorsed the provisional agreement reached with the Council with 631 votes in favour, 32 against and 34 abstentions.The new EU4Health programme will contribute in areas where the EU can clearly add value, thus complementing member states' policies. Its main objectives include strengthening health systems by supporting countries to co-ordinate with each other and share data, as well as making medicines and medical devices more available, accessible and affordable.
As the goal is to make health systems more resilient, EU4Health will prepare them more thoroughly for major cross-border health threats. This should enable the EU to face not only future epidemics, but also long-term challenges such as an ageing population and health inequalities.
EMA says AstraZeneca vaccinations safe
Italy, France, Germany and Spain plan to restart AstraZeneca vaccinations after the European Medicines Agency (EMA) concluded that the AstraZeneca COVID vaccine is "safe and effective". A number of European countries had suspended the jab over unconfirmed reports of an increased rate of blood clots among recipients.That prompted the EMA to launch a safety review to see if there was a link between the vaccine and the blood clots."Its benefits in protecting people from COVID-19 with the associated risks of death and hospitalisation outweigh the possible risks,"
EMA executive director Emer Cooke said at a press conference. She qualified, however, that the regulator "cannot rule out definitively a link between these [blood clot] cases and the vaccine."
Following the EMA's announcement, Italy said it would restart its rollout of AstraZeneca vaccinations on Friday. French government officials said they would do the same, with Prime Minister Jean Castex getting the vaccine to show government confidence in the jab. Spain and Germany also announced that they would restart AstraZeneca vaccinations. However, Norway, Sweden and Denmark said they would continue their suspension of the jabs while they reviewed the EMA verdict.
Digital green coronavirus certificates
The European Commission is proposing to create a Digital Green Certificate to facilitate safe free movement inside the EU during the COVID-19 pandemic. The Digital Green Certificate will be a proof that a person has been vaccinated against COVID-19, received a negative test result or recovered from COVID-19. It will be available, free of charge, in digital or paper format. It will include a QR code to ensuresecurity and authenticity of the certificate.
The Commission will build a gateway to ensure all certificates can be verified across the EU, and support member states in the technical implementation of certificates. Member states remain responsible to decide which public health restrictions can be waived for travellers but will have to apply such waivers in the same way to travellers holding a Digital Green Certificate.
Values and Transparency Vice President Věra Jourová said: "The Digital Green Certificate offers an EU-wide solution to ensure that EU citizens benefit from a harmonised digital tool to support free movement in the EU. This is a good message in support of recovery. Our key objectives are to offer an easy to use, non-discriminatory and secure tool that fully respects data protection. And we continue working towards international convergence with other partners."
And that is everything for now from EAPM – have an excellent weekend, stay safe and well, and see you next week.