Imperial College London has signed a sponsorship deal with Huawei to finance a new "tech hub" on its West London campus, writes Alex Alley.
Although details are scarce about what this "hub" amounts to, which was first reported by the Mail on Sunday, it is understood £5 million ($6m) will be given to the university to invest in its White City campus in West London.
Sir Keith O'Nions, president of Imperial College London, said: "Imperial and Huawei share a commitment to developing the next generation of big data technologies for the benefit of our society and economy.
"Huawei's investment of knowledge and funding in this lab will empower some of the world's leading experts to accelerate the development of next-generation big data technologies."
William Xu, Huawei Enterprise Business Group CEO, said: "Investing in innovation is central to Huawei's business strategy and this exciting collaboration will help us stay at the cutting edge of data science developments.
"This collaboration with Imperial also bolsters the wider partnership program we have with British universities, which includes working with other institutions around the UK on the 5G technologies that will revolutionize how we communicate in the future."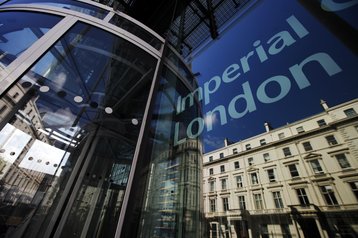 This sponsorship has raised concerns as the university is at the forefront of the UK's efforts against the current COVID-19 pandemic, and Huawei is listed by the US government as a potential security threat.
After approving the Chinese telco for a limited 5G infrastructure rollout, the British Government stated that Huawei is being kept away from "critical" infrastructure – but this too has been met by criticism, and may be under review.
"Huawei is not allowed near our critical national infrastructure which is why its role in 5G is limited," a government source told the Mail.
"But if companies want to invest in parts of the UK not critical to national security that is a different matter. This will save taxpayers money."
Imperial College London told the paper: "Like other UK universities, we have received support from Huawei for high-quality and open research for several years. Such funding is subject to our robust Relationship Review policies."
Ian Duncan Smith, a Conservative MP and critic of Huawei, said: "This is a perfect example of how the Chinese strategy is to use their money to insert their influence in the world's intellectual thought process.
"How ironic it is Imperial that is dealing with the fallout of Covid-19. This is a deeply worrying and dangerous relationship."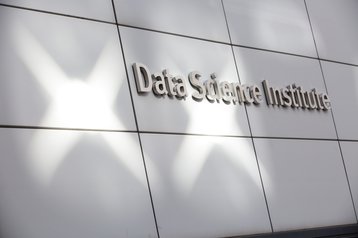 Under the present partnership page on the university's website, a tab listing Huawei as a sponsor is not present but there is a page with an address listing Huawei's digital science hub.
According to a blog post by the Imperial College in 2014, researchers were given a brand new data science lab to look into and develop new applications in fields such as smart cities, energy, and healthcare.
The lab was paid for by Huawei and was the first major corporate partners within the university's Data Science Institute. The Huawei sponsorship funded cloud computing servers, a research and innovation fund, and operational costs for the new lab.
Professor Yike Guo, director of the Data Science Institute at Imperial College London, said: "The new Imperial – Huawei Data Science Innovation Lab will show how collaboration between academia and industry can drive innovations in big data to benefit all of our lives.
"Huawei and Imperial are world-leaders in their fields, with a series of complementary strengths. We look forward to turning our ambitious vision for this collaboration into reality."