The British research agency Oxford Economics has compiled an extensive study into the costs of excluding Huawei from parts of European networks. Depending on the scenario, these costs could amount to €3 billion annually. This would represent an annual cost increase of 19%, which translates to €3 million a year in Iceland and €479m a year in Germany.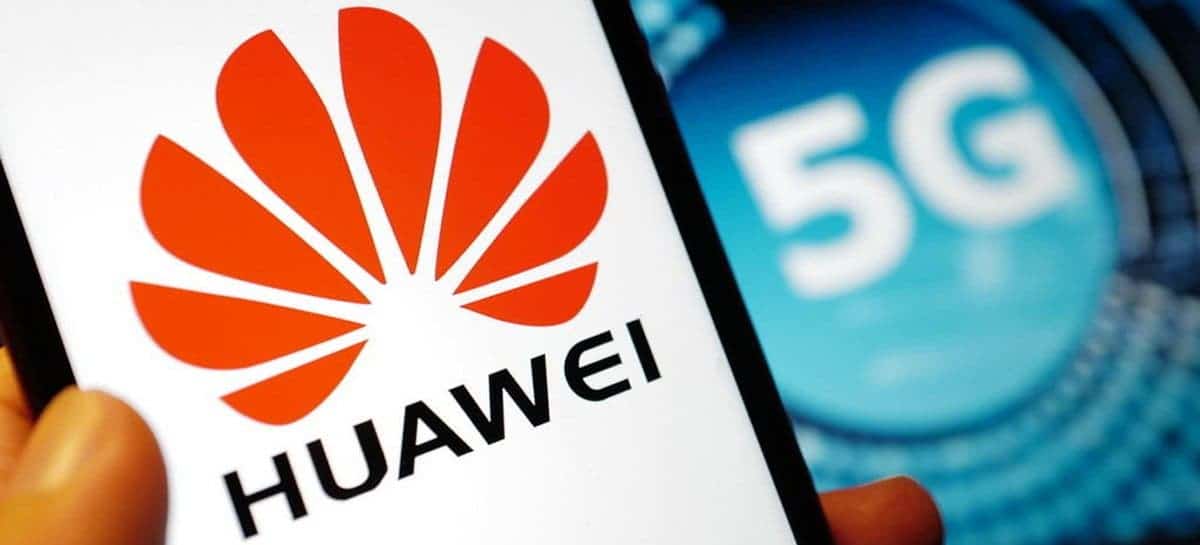 A delay in the rollout of 5G would also lead to a slowdown in technological innovation and a reduction in economic growth. In our central cost scenario, this would lead to reductions in national GDPs in 2035, ranging from €13m in Iceland to €7.3bn in France. The total GDP that would be lost in our study is estimated at €40bn in 2035 using 2020 prices.
Oxford Economics presents its conclusions in the impact study "Restricting Competition in 5G Network Equipment throughout Europe". In it, the researchers say that digital infrastructure plays an increasingly important role in keeping the economy going, especially during the economic recovery from the coronavirus pandemic:
Faster connection speeds, achieved with 5G networks, and the potential new uses for this technology are crucial to increase productivity levels, which have collapsed as a result of the coronavirus pandemic.
During the height of the crisis, telecom networks kept vital health, education and emergency services online, kept businesses running and connected friends and family.
The roll-out of 5G can help stimulate short-term economic recovery.
A well-functioning telecommunications market in the EU
Advertisement
The exclusion of Huawei would be dramatic for Europe in terms of long-term, net economic welfare losses. Restricting competition generally leads to higher prices. Thus, hindering a major player from competing in the 5G network, and as a consequence limiting competition, would result in higher investment costs, delaying 5G rollout. This, in turn, will result in slower technological growth and innovation, lower household incomes and a slower recovery from the anticipated recession.
56 million people will have delayed access to 5G by 2023. The permanent loss in GDP is estimated to be €40bn by 2035, through this potential delay in 5G rollout.
5G boosting economic recovery from coronavirus pandemic
The next generation of mobile technology, 5G, offers tremendous opportunities for countries that facilitate its widespread provision.
As social distancing has become the current norm, digital infrastructure has played an increasingly important role in keeping the wheels of the economy turning. The faster connection speeds achieved with the 5G network and the potential new uses for this technology will be crucial for increasing productivity levels as countries want to recover from the financial collapse. The act of 5G infrastructure building can provide an incentive for recovery in the short term.
However, the recession associated with the coronavirus pandemic will delay its rollout, jeopardizing the extent to which these opportunities can be realized. Slower economic growth and increased uncertainty have led to telecommunications operators scaling back their investments – an action that will inevitably delay the rollout of 5G.
About Huawei
Huawei is a leading global provider of information and communications technology (ICT) infrastructure and smart devices. With integrated solutions across four key domains – telecom networks, IT, smart devices, and cloud services – Huawei is committed to bringing digital to every person, home and organisation for a fully connected, intelligent world.
Huawei invests heavily in basic research, concentrating on technological breakthroughs that drive the world forward. Huawei has more than 180,000 employees and operates in over 170 countries and regions. Founded in 1987, Huawei is a private company fully owned by its employees.
In Europe, Huawei currently directly employs over 12,000 staff and runs two regional offices and 23 R&D sites. Huawei has 230 technical cooperation projects in Europe and has partnered with over 150 universities across the continent.
Download the Oxford Economics report.
About Oxford Economics
Oxford Economics was founded in 1981 as a commercial venture with Oxford University's business college to provide economic forecasting and modelling to UK companies and financial institutions expanding abroad. Since then, it has become one of the world's foremost independent global advisory firms, providing reports, forecasts and analytical tools on more than 200 countries, 250 industrial sectors, and 7,000 cities and regions.
Headquartered in Oxford, England – with regional centres in London, New York, and Singapore – Oxford Economics has offices across the globe in Belfast, Boston, Cape Town, Chicago, Dubai, Frankfurt, Hong Kong, Houston, Johannesburg, Los Angeles, Melbourne, Mexico City, Milan, Paris, Philadelphia, Sydney, Tokyo, and Toronto.
It employs 400 full-time staff, including more than 250 professional economists, industry experts and business editors; one of the largest teams of macroeconomists and thought leadership specialists. Its global team is highly skilled in a full range of research techniques and thought leadership capabilities, from econometric modelling, scenario framing, and economic impact analysis to market surveys, case studies, expert panels, and web analytics.