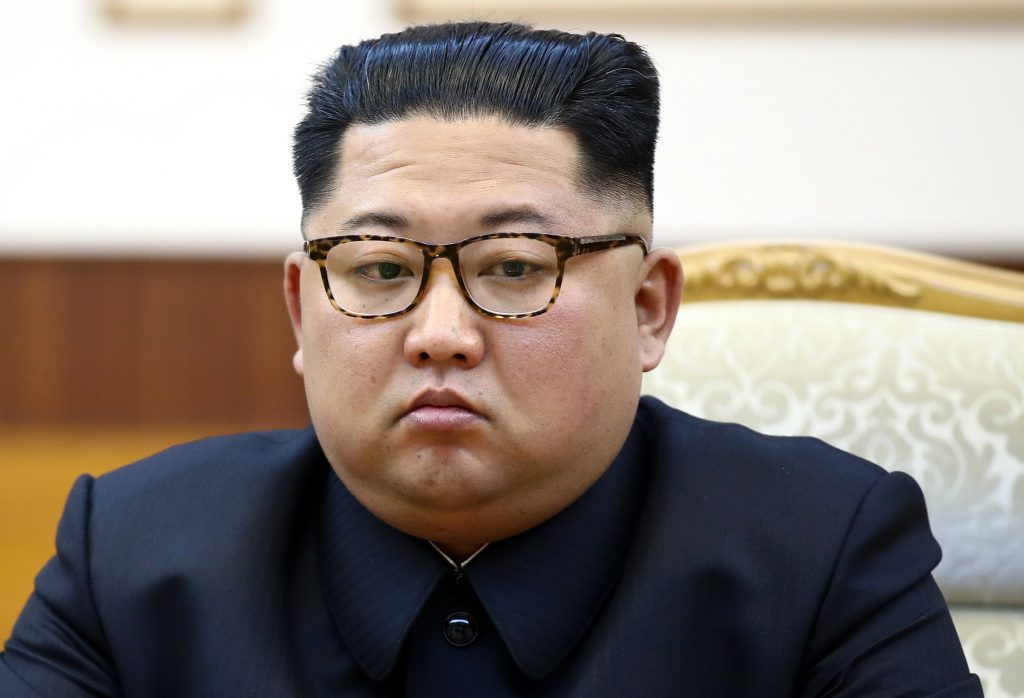 North Korean dictator Kim Jong-un was "spoilt rotten" by his later father.
Even as an eleven-year-old, cowboy loving Kim had a Colt .45 strapped to his waist.
He had his own cinema for watching Westerns, Bond movies, Ben Hur and Dracula.
Leader Kim Jong-il gave his son anything he wanted, including a car when he was just aged seven.
He wanted his son to grow thinking "he was special".
The revelations come in a new book "The Great Successor: The Secret Rise and Rule of Kim Jong-un", by Washington Post journalist Anna Fifield.
She claims Kim's early imperious nature impressed his father, who subsequently favoured the boy over his older siblings.
During Kim's time at boarding school in Switzerland he was known as an "aggressive" basketball player, often sledging opponents.
Kim soaked up the sun on the French Riviera, went Alpine skiing, and ate the finest Italian food.
But, despite a free rein to embrace and infuse Western civilisation, it did little to temper the despot's destiny.
Fifield writes: "Far from persuading him to change his country, these years would have shown him the necessity of perpetuating the system that had turned him, his father and grandfather into deities."
Kim was looked after in a suburb just outside Bern by his maternal aunt, Ko Yong Suk.
She said: "We lived in a normal home and acted like a normal family.
"Friends would come over, and I would make them snacks. It was a very normal childhood with birthday parties and gifts and Swiss kids coming over to play."
Although Kim didn't embrace the European culture he loved the lifestyle – something he's kept to this day.
It's claimed he spends nearly £1 million a year on fine wines, Scotch and vodka.
Meanwhile, his people live in abject poverty.
Fifield says Kim spoke English and was a loner. He never spoke to females.
Then, suddenly, in 2001 aged 17 he stopped going to school and went home.
A decade later he was appointed the new leader of North Korea.
Kim's reign has been marked by utter ruthlessness. Relatives and close friends have been murdered at home and abroad.
Often the punishments are gruesome – people being executed by anti-aircraft guns, flame throwers, machine guns, and mortar bombs.
Only last month one of his team involved in nuclear negotiations with Washington was shot by firing squad.
His talks with America over nuclear disarmament are on-going, but often fractious.