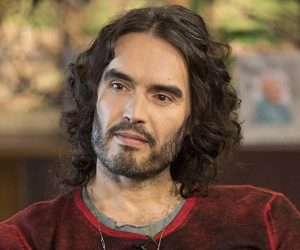 YouTube has suspended Russell Brand's money-making channels for ""violating its creator responsibility policy".
The platform said it was acting to "protect" its users.
Beleaguered Brand has more than six million followers on the channel.
It's estimated he makes £1 million a year from associated adverts.
Brand is also facing a police investigation into allegations of rape and sexual assaults between 2006 and 2013.
He denies all the claims.
A YouTube spokesman said:
"If a creator's off-platform behaviour harms our users, employees or ecosystem, we take action."
Brand's "Bipolarisation" tour has also been postponed.
The sexual allegations against Brand, 48, were made in a joint investigation by the Sunday Times, the Times and Channel 4's Dispatches.
Before broadcast Brand took to online media to deny all allegations.
He said he was the subject of a co-ordinated attack" involving "very serious allegations that I absolutely refute".
He added that his relationships had been "always consensual".