A stunning five wickets for a mere two runs by Flintham bowler Josh Gundry saw his team to a convincing win.
During his nine over spell, he bowled seven maidens – including one a double wicket.
However, despite his flight and accuracy he couldn't muster a hat-trick.
After the match against Bottesford 2nd XI a modest Josh said:
"It was a very good team performance with some quality fielding.
"I'm pleased I could do my part in keeping the run chase down."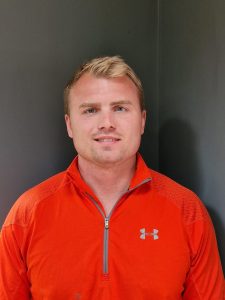 Josh Gundry
Flintham were set 89 to win.
They were knocked off by Matt Newcombe with 40 not out, Jake Cartledge (24) and James Spencer (14 Not Out).
Meanwhile, Flintham 1st XI remain top of Division B in the South Notts Cricket League despite suffering their first defeat of the season away to West Bridgfordians 2nd XI.
Winning the toss and batting on a green pitch, Flintham got off to a brisk start thanks to some clean striking from Tom Southall.
But wickets fell quickly around him due to the disciplined bowling of Alex and Josh Sheriston.
When Southall was dismissed for 44, Flintham were in trouble with the score at 65 for 4.
Rebuilding was necessary.
Hugo Orme stepped up with an unbeaten 55 which eventually enabled Flintham to achieve 172 for 8 in their 48 overs.
This looked to be a comfortable target for West Bridgfordians.
But a fine opening spell from Jack Playle had them faltering at 16 for two, to give Flintham some early hope.
A partnership of 66 from Joe McLaughlin (46) and Alex Sheriston (28) gave West Bridgfordians the upper hand again before Playle returned to take a further three wickets, giving him match figures of five for 51.
A battling performance from Flintham in the field wasn't quite enough.
Hugo Orme said:
"It really hurts to lose like that.
"We just didn't score enough runs to put pressure on them.
"We will bounce back next week".