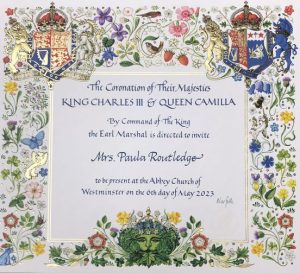 Ace flower grower Paula Routledge helped decorate Westminster Abbey with blooms for the Coronation of King Charles and Queen Camilla.
And not only did Paula receive a Royal invite to the ceremony – she had her picture taken with Lionel Richie.
Coronation organisers wanted a display of scented, spring cut flowers in The Quire and around the Grave of the Unknown Warrior.
Paula, from Floral Media at Caunton, near Newark, Nottinghamshire, was part of the Flowers From The Farm (FFTF) scheme to supply the tribute for the Royal occasion.
The flowers were a gift from an association of artisan growers of local, seasonal cut flowers.
FFTF worked closely with florist Shane Connolly who arranged the displays of more than 4,500 stems to reveal a unique floral tapestry of springtime in the UK.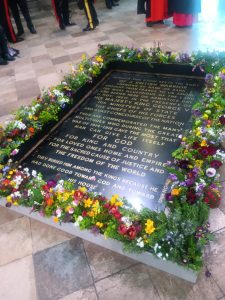 Paula Routledge, who was awarded in 2021 a British Empire Medal for services to charity,  said:
"It was a military operation to relay buckets and buckets of fresh flowers to local hubs, then onto regional hubs, and finally to a main hub in South Gloucestershire.
"They were all sorted and prepared for Shane to arrange at the Abbey.
"The flowers have been grown in harmony with the natural seasons, outdoors and in polytunnels on flower fields, allotments, cutting gardens and walled gardens.
"It shows that local, seasonal flowers should be seen at state occasions just as much as they do in bridal bouquets, funeral tributes or vases in the home."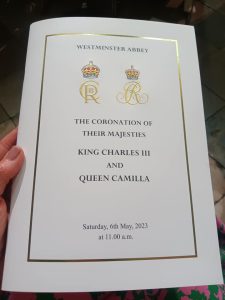 Paula added:
"Obviously, it was an incredible experience to be part of such an historic event.
"One of which I shall cherish in the memory bank forever.
"The crown stopped inches away from me in the procession to the king.
"I saw some incredible people, met some incredible people, including the legend, Lionel Richie.
"And my hat made on the TV quite a bit."