A dog has been rescued by fire fighters after being trapped for 60 hours in a badger sett.
The alarm was raised when the distressed dog could be heard underground in woodland in Leicestershire.
Rescue teams and a fire appliance from nearby Coalville attended with the RSPCA.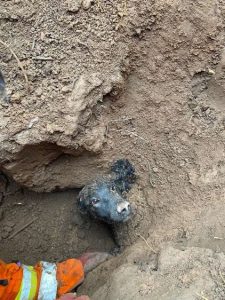 Pictures: Leicestershire Fire and Rescue Service
A Leicestershire Fire and Rescue Service spokesperson said:
"Call received from dog owner asking for help with a dog stuck down a badgers' sett for more than 60 hours.
"The RSPCA were in attendance.
"Crews were mobilised with specialist listening and finding devices.
"The sound of dog has been located and more resources have been requested to assist with digging to release the dog."
The dog was finally set free and returned to its owners.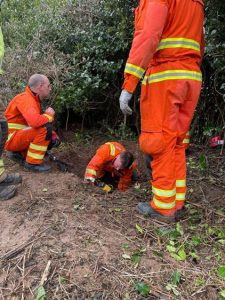 Pictures: Leicestershire Fire and Rescue Service