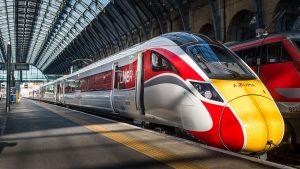 Rail passengers travelling without a valid ticket face a huge hike in penalties.
The clampdown comes as rail companies estimate more than £650,000 a day is lost in fare dodging.
The Department for Transport (DfT) says it "intends to adopt a surcharge option and raise the cost to £100 or £50 if paid within 21 days".
A spokesperson for the DfT told The Independent:
"With over £240m lost every year due to fare evasion on our railways, it is vital we ensure deterrents are effective and fair.
"When set against the profound impact coronavirus (Covid-19) has had on passenger numbers and industry revenues, it's never been more important to minimise the cost of fare evasion to the railways."
The annual rail fare revenue across the United Kingdom was £10 billion before the pandemic.
That has since halved – and the taxpayer is making up the difference.