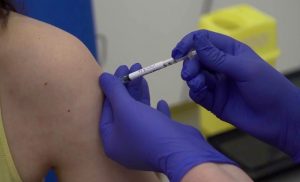 All over 40s in Britain should be offered a third dose of a Covid-19 vaccine.
The decision would top up protection and limit the virus' spread during the winter months.
The UK Health Security Agency says three doses of vaccine cuts the risk of infection by 93 per cent.
It's also recommended 16- and 17-year-olds should be given a second jab.
Prof Jonathan Van-Tam, the deputy chief medical officer for England, said:
"If the booster programme is success and we have very high uptake, we can massively reduce worry about hospitalisation and death this Christmas and this winter for millions of people.
"It is as simple and decisive as that."