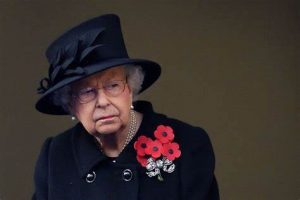 Library picture
The Queen will not attend Remembrance Day Service after spraining her back.
Buckingham Palace made the announcement only hours before Her Majesty, 95, was due to go to the Cenotaph in Whitehall.
A Palace statement said: "Her Majesty is disappointed that she will miss the service."
The Queen's attendance would have been her first public engagement since doctors recommended her to rest.
She recently spent a night in hospital and has been advised to cut back on alcohol.