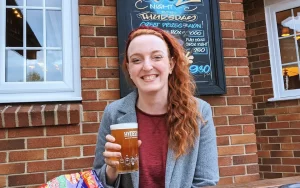 Charlotte Nichols MP
Defence Secretary Ben Wallace is to complain to party opposition leaders after three MPs were said to be "worse for wear" after drinking during an official visit.
Mr Wallace said the MPs – Charlotte Nichols (Labour), David Linden, and Drew Hendry (both SNP) – had shown a "lack of respect for the enduring work of our Armed Forces".
The MPs were said to have been "drinking heavily" during a British Airways flight from Heathrow to Gibraltar.
It is said Ms Nichols needed a wheelchair on arrival to go from the baggage reclaim area to a waiting military bus.
Mr Linden and Mr Hendry were described as "lairy and rude" when their Covid-19 passes did not work at airport gates.
The three MPs were among a group of 14 on the Armed Forces Parliamentary Scheme.
They had been invited to Gibraltar to see the role of all three forces in the field.
The Ministry of Defence (MoD) were informed of the MPs' conduct by military escorts on the flight.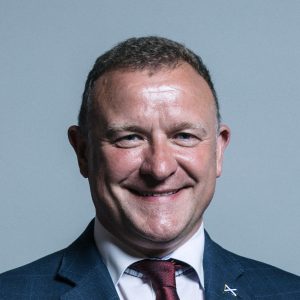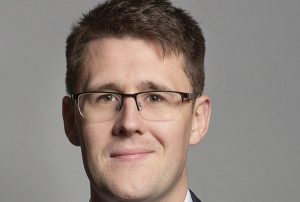 Drew Hendry and David Linden SNP MPs
Mr Wallace said:
"This type of behaviour shows a lack of respect for the enduring work of our armed forces.
"The Armed Forces scheme is an opportunity for both parliamentarians and the military to understand each other.
"This behaviour puts military personnel in a difficult position and risks undermining respect for Parliament."
A defence source reported the MPs were "quite clearly drunk when they were checking in and going through the process of boarding".
The source added: "They then drank heavily on the plane.
"Ms Nichols became incapacitated through drink on the flight across to Gibraltar to the point where she had to be moved to the transport by wheelchair."
It was said Mr Linden and Mr Hendry were "drunk and rude and kicked up a fuss" when their Covid passports did not work.
The source said: "That's the point where our guy intervened to try to take control of the situation, rather than being the amenable host.
The two SNPs were taken to a welcome dinner, but Ms Nichols went to a hotel for "her own safety".
She has not continued with the trip and has returned home.
All three MPs said they were not drunk on the plane.
An SNP spokesperson said:
"These suggestions are inaccurate. Drew Hendry MP and David Linden MP were honoured to be invited to this important event and attended all engagements, including the welcome meeting and dinner shortly after landing.
"Instead of trying to divert attention from the Tory corruption scandal engulfing Westminster, Ben Wallace should be apologising for his role in it, including voting to get Owen Paterson off the hook."