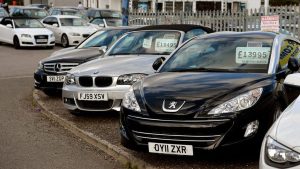 Library picture
The price of second-hand cars has risen for the 19th month in a row.
More than £3,000 has been added to the cost of a used vehicle in five months.
One in four nearly used cars is now more expensive than a new model.
Auto Trader – which looks at a million car prices each day – said:
Richard Walker, Auto Trader data and insights director, said:
"This is a significant jump on the previous all-time high of 17 percent recorded in September.
"What we're currently seeing in the market is the result of basic economics.
"Exceptionally strong consumer demand and a constrained supply chain that simply cannot catch up."
"For year-on-year growth to slow to the low single-digit levels we saw pre-pandemic, supply and demand levels will need to even out.
"From what we're seeing in the market, the wider economy, and the hundreds of thousands of daily price observations we're able to track across the live retail market, there's simply no evidence to suggest that will be anytime soon."