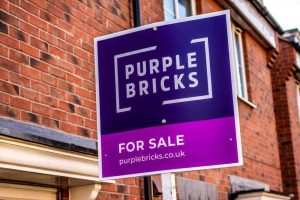 Online estate agent Purplebricks has taken a stock market hit after it warned it was running out of houses to sell.
The group admitted trading over the last six months has been "challenging" following a pandemic boom in sales.
The Covid-19 market was buoyed by a stamp duty cut – now finished – people working from home, and a demand for a green space outside cities.
The average price of a home in the UK reached £250,000 for the first time.
However, the "wild buying spree" has eaten up the country's stock of houses for sale.
As a result, Purplebricks expects to make 22,000 sales in the period, a 38 per cent decline year-on-year.
By comparison, it moved  35,387 properties just a year ago.
The shortfall is expected to continue into 2022.
The company's full-year profits now predicted to be below earlier expectations.
Management issued a trading statement which triggered a sharp share price fall of 40%
It pushed the group's 12-month return to a disappointing -45%.