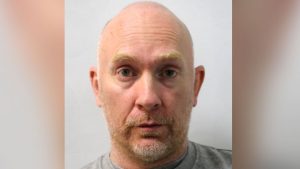 Killer cop Wayne Couzens is looking to appeal his whole-life term for the murder of Sarah Everard.
The Metropolitan Officer used Covid-19 lockdown rules to falsely arrest 33-year-old Sarah as she walked home from a friend's house.
Couzens later raped and killed her and hid the body.
He was given the whole-life sentence at the Old Bailey last month.
It means he will die in prison.
A court official said: "We have been notified that an appeal has been lodged by Mr Couzens."
If permission is granted the case will go before the Court of Appeal.
After a trial a defendant can appeal against the conviction – if they'd pleaded not guilty – or the length of the sentence.
Couzens pleaded guilty to the kidnap, rape, and murder.
Labour MP Jess Phillips condemned Couzens attempts to appeal the sentence.
"I'm shocked by what appears as a continued inability of Couzens to understand the severity of his actions or the pain that such an appeal will cause to the Everard family.
"His crimes have had had deep repercussions for our country and whilst nothing can undo that harm his sentence reflects that.
Trial judge Lord Justice Fulford said by misusing his police role to kidnap, rape and murder Sarah, his crime was "of equal seriousness as a murder carried out for the purpose of advancing a political, religious, racial or ideological cause".