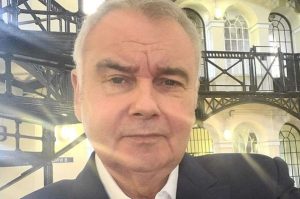 Instagram
Television presenter Eamonn Holmes has been hit by Covid-19 – despite being "double jabbed".
The 61-year-old celebrity revealed his condition on Twitter.
He posted:
"Covid finally caught me.
"Thankfully I'm Double jabbed.
"More than half way through my isolation and coping with the symptoms and effects well."
Holmes added he would be unable to attend some events.
He said:
"Unfortunately, I'm going to be a No Show for some Professional & Personal events.
"Just want to let everyone know why & offer my apologies".