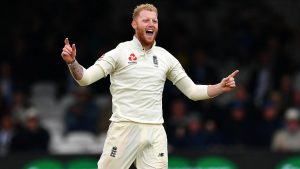 Library picture
England has been given a huge boost to its Ashes tour after talisman all-rounder Ben Stokes said he was ready to play cricket again.
The match-winning star players was initially unable to make the tour to Australia.
He said in a statement he was nursing a finger injury and was also prioritising his mental health.
He added: "I am looking forward to seeing my mates and being on the field with them.
"I'm ready for Australia."
Stokes will head down under with the rest of the team in the first week of November.
The 30-year-old player had surgery on his left index finger earlier this month.
He missed the summer Test series against India and the ongoing T20 World Cup.