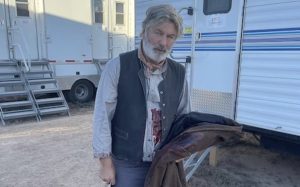 Alec Baldwin before the shooting
Hollywood star Alec Baldwin has spoken for the first time about the shooting dead of a film crew member.
Cinematographer Halyna Hutchins, 42, died on the set of the film Rust after Baldwin fired a prop gun.
A man standing behind Ms Hutchins was also injured with the same shot.
Baldwin – who is producing, directing, and acting in the Western film – posted to Twitter:
"There are no words to convey my shock and sadness regarding the tragic accident that took the life of Halyna Hutchins, a wife, mother and deeply admired colleague of ours. I'm fully cooperating with the police investigation to address how this tragedy occurred and…"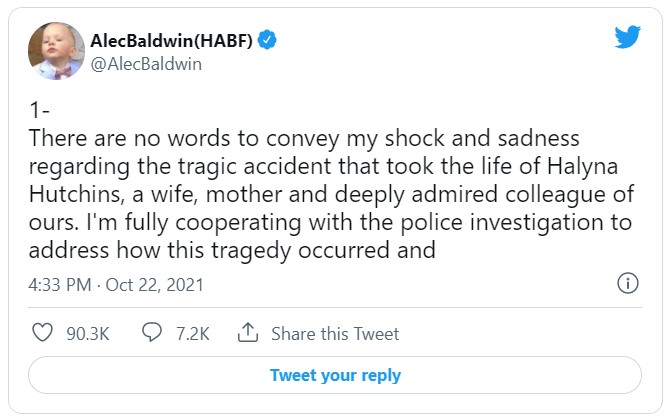 A second tweet said:
"I am in touch with her husband, offering my support to him and his family.
"My heart is broken for her husband, their son, and all who knew and loved Halyna."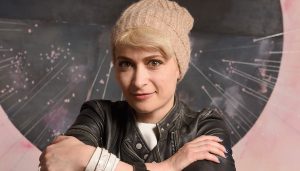 Halyna Hutchins
Ms Hutchins was the director of photography on the film.
Her husband said:
"I have spoken with Alec Baldwin, and he is being very supportive,".
It is reported the prop gun had been loaded with a live bullet instead of blanks.
The prop master's union, IATSE Local 44, said there had been an "accidental weapons discharge" on set.
Secretary-Treasurer Anthony Pawluc said:
"A live single round was accidentally fired on set by the principal actor."