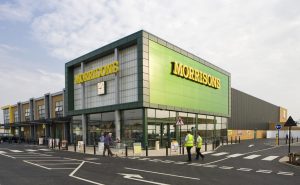 Supermarket giant Morrisons is looking to hire 3,000 extra workers to deal with Christmas.
It needs staff for its distribution centres and manufacturing sites through the UK.
Retailers predict Christmas could be challenging due to labour shortages and keeping shelves stacked high.
This year's Christmas festivities are expected to be busier than usual as shoppers make up for last year's events being curtailed by Covid-19 restrictions.
Morrisons is looking for – among other vacancies –  warehouse workers, production staff, pickers, packers and fork-lift truck drivers.