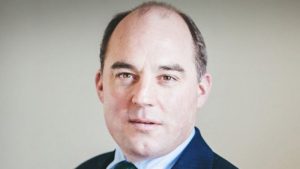 Defence Secretary Ben Wallace
Defence Secretary Ben Wallace has started an investigation into the posting of email addresses of Afghan interpreters who worked for British forces.
More than 250 helpers looking to come to the UK were wrongly copied into an email sent by the Ministry of Defence.
Their names and email addresses – and some with pictures – could be seen by all recipients.
The MoD has said sorry.
It has urged people to change their email addresses.
An MoD spokeswoman said an investigation had been launched after Mr Wallace called the incident an "unacceptable breach".
She added: "We apologise to everyone impacted by this breach and are working hard to ensure it does not happen again.
"The MoD takes its information and data handling responsibilities very seriously".