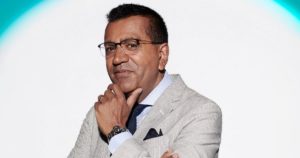 The police will not investigate a controversial BBC interview with Princess Diana.
The Princess laid bare her soul in a Panorama programme with now disgraced presenter Martin Bashir.
The broadcaster carried out an independent inquiry into claims Bashir "faked" documents to inveigle Diana to give the explosive interview.
The report by Lord Dyson found the programme "wanting" in several areas.
He concluded deception had been used.
The Metropolitan Police said:
"In March 2021, the Metropolitan Police Service determined it was not appropriate to begin a criminal investigation into allegations of unlawful activity in connection with a documentary broadcast in 1995.
"Following the publication of Lord Dyson's report in May, specialist detectives assessed its contents and looked carefully at the law, once again obtaining independent legal advice from Treasury Counsel as well as consulting the Crown Prosecution Service.
"As a result, the MPS has not identified evidence of activity that constituted a criminal offence and will therefore be taking no further action."
Diana's brother Earl Spencer claimed Bashir deceived him in a bid to talk to the troubled Princess.
The journalist was accused of forging documents and misleading people to gain access.
The Panorama interview was a pivotal moment in the breakdown of the marriage between the late Princess and Prince Charles.
Diana famously said "There are three of us in this marriage…" – referring to Charles' mistress Camilla Parker Bowles, whom he later married.