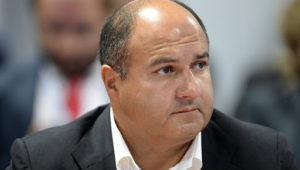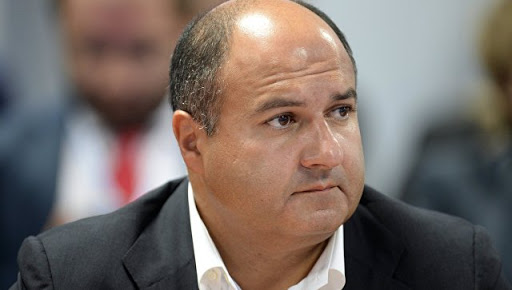 The story of this man has long deserved to be a novel in the style of 007.
An obvious "villain" with good intentions he deceived thousands of people and several states.
His business adventures can take up an entire bookshelf, and prosecutors are already tired of adding new episodes to these thick files.
In London, people have not been surprised for a long time at cars periodically cruising through the streets with huge billboards offering rewards for information about Georgy Bedzhamov's assets.
But he is still at large, and his lawyers are doing anything they can to whitewash the client.
However, the situation is not so simple.
Recently, Mr Bedzhamov was declared bankrupt, not only in Russia, where this is not news for a long time, but also in England.
And this is a completely different story!
In February 2021, Ms. Lyubov Kireeva, the bankruptcy trustee of Mr Bedzhamov, issued the application seeking recognition of the Russian bankruptcy order dated 20 September 2017 against Bedzhamov and taking control of all his assets in England, including the property at 17 Belgrave Square in London worth tens of millions of pounds.
The trustee argued that Mr Bedzhamov is a "delinquent bankrupt" for his failure to co-operate with her and to provide the documentation about his assets.
Bedzhamov argued that the trustee should not be recognized in England because he did not participate in the Russian bankruptcy proceedings.
He also claimed that Mr Bedzhamov's Russian creditors' claims were not genuine.
The English court disagreed with Mr Bedzhamov and recognized the trustee on the basis that he submitted to jurisdiction of the Russian court through his Russian lawyer, who represented him in Russia.
The court ruled that there was no evidence to suggest that the creditors' claims were fraudulent.
However, the court refused to entrust the Belgrave Square property to the trustee.
The trustee has appealed this judgment.
It is worth mentioning that Mr Bedzhamov is not just an alleged fraudster, a bankrupt owing many millions of pounds to his Russian creditors, but he also somehow managed to get his English lawyers (Mishcon de Reya) working for several months without getting paid.
Perhaps, Mr Bedzhamov's charisma is more convincing than the prospects of getting paid by a bankrupt.
Or perhaps, they believe there is good chance to recover their fees in his bankruptcy proceedings.
In any event, his lawyers continue to represent him in the fraud proceedings brought by Vneshprombank in the English courts, as well as against his trustee in the hope that their bankrupt client can find a loyal friend to pay at least what they are already owed.
Further to the recognition judgment, pursuant to which all movable assets automatically vest in the trustee, she is now seeking to recover all such assets, which may include vehicles, money, and shares.
It remains to be seen whether Mr Bedzhamov co-operates this time, or whether the trustee will need to go to the English court again seeking assistance in this respect.
It seems that the adventures of Mr Bedzhamov will entertain the public in England and abroad for a long time to come.
Nevertheless, justice will have to wait a while for an opportunity to bring this fraudster to justice.
Life goes on, and Bedzhamov, as before, enjoys carefree days.