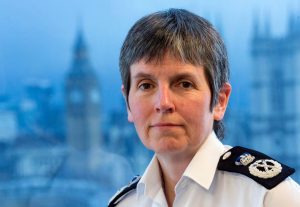 Dame Cressida Dick is to stay on as Britain's top cop for two more years.
The decision comes only days after several high-profile signatories wrote an open letter accusing her of "presiding over a culture of incompetence and cover-up".
However, Home Secretary Priti Patel said:
"Her extension will provide continuity and stability as we emerge from the coronavirus pandemic and recruit 20,000 additional police officers.
"Londoners know there is more to do to keep our capital safe, including by driving down violent crime.
"I look forward to continuing to work with the commissioner and mayor of London to protect the public."
Dame Cressida, 60, said she was "honoured and humbled" to have her contract extended.
Among the dissenters were former Conservative MP Harvey Proctor.
His home was raided by the police in a flawed investigation in to VIP paedophile ring.
Mr Proctor said he was "bitterly disappointed" at the job extension.
He added:
"I believe the government will rue the day of this terribly bad and wrong decision. It is obscene."
Dame Cressida was urged to resign last March when her officers were criticised for the policing of a vigil for Sarah Everard.
Ms Everard, 30, was murdered by a then serving Metropolitan policeman Wayne Couzens.