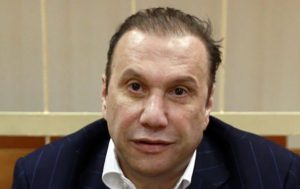 Viktor Baturin
The brother of London-based billionaire Russian businesswoman Elena Baturina is in custody since July due to the feud with his powerful sister
The Austrian court recently took an ambiguous decision on the Viktor Baturin vs. Elena Baturina case.
Soon afterwards in Russia Viktor suffered another round of criminal prosecution instigated by his influential sibling.
Even though the Kitzbuhel court decided the action against Ms Baturina was "unsubstantiated", the court did admit that negative information was dissolved against Viktor by her company Inteco.
A source close to him said he does not give up hope for the "restoration of the truth and his rights".
Ms Baturina's fortune is due to her late high-ranking husband, the ex-mayor of Moscow.
He died two years ago.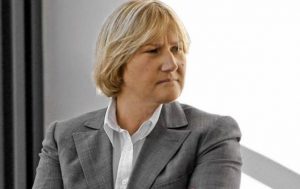 Elena Baturina
Ms Baturina – one of Russia's richest women – has been in a long dispute with her brother Viktor.
The siblings created their common business back in the 90s which promptly grew into the huge and powerful construction empire of Inteco.
Later, when Viktor decided to leave the business, Elena allegedly refused to hand over his 25% shares which resulted into a legal fight in courts and with the police.
Finally, after Elena Baturina's address to the Russian authorities, Viktor Baturin found himself in prison on charges of fraud.
On release, Mr Baturin resumed his attempts for justice and turned to the courts in Austria where his sister now lives.
Mr Baturin claimed his sister tried to damage his reputation in many public statements issued by Inteco under her control.
The court decided that the statements made by Baturina's company indeed were directed at damaging the personal image of Mr Baturin.
However, it was "hard for the court to define whether Elena personally was responsible for them".
The court also said that it found "no facts supporting the negative claims made against Viktor Baturin".
This allowed Viktor to claim his victory in the Austrian court.
Back in 2020, the Switzerland Innsbruck court analysed two samples of the settlement agreement signed by Elena and Viktor back in 2008.
It found Ms Baturina's version of the document – saying that she does not owe a penny to her brother – might be false, since Viktor's signature is said to be fake.
Soon after the hearings, Viktor was arrested by Russian officers and placed in custody.
Sources in Russia call it "revenge" from Ms Baturina's side.