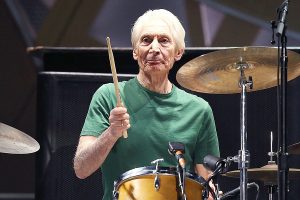 The Rolling Stones have released a tribute video to the band's drummer Charlie Watts who died aged 80.
The two-minute film is a touching montage to the drummer.
It is set to the band's 1974 song "If You Can't Rock Me".
The footage and stills show Watts' innate ability as a drummer as well as his humour and stylish dress sense.
The film was posted to the band members' social media sites.
— The Rolling Stones (@RollingStones) August 27, 2021