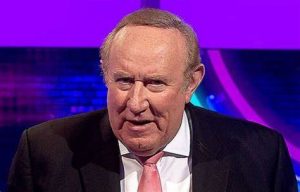 Andrew Neil
Staff at the newly launched GB News channel fear an early round of job cuts.
Only three months after launching many people on probation periods fear they will be asked to leave.
The station launched ahead of schedule and was beset by technical difficulties.
Also, advertisers took to boycotting the right-wing biased channel.
GB News chairman – and main presenter – Andrew Neil has been absent for the last two months at his home in the South of France.
A GB News source said:
"Everything was set up in a rush, it was a brand-new venture so things were always bound to go wrong.
"These things take time to settle down but there is a fear that jobs could go, that staff will be replaced.
"It's typical of a new set-up like this but it doesn't make things any less of a worry."