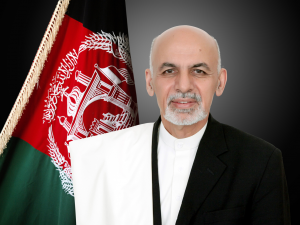 Afghanistan's president Ashraf Ghani fled his country with £123 million stuffed into four cars and a helicopter, it is claimed.
Mr Ghani slipped out of Kabul as the Taliban swept in.
He said he wanted to avoid a "bloodbath" in the capital.
Ghani reportedly flew to Tajikistan but was diverted to Oman after officials refused permission to land, before travelling on to Dubai.
He has been given asylum on humanitarian grounds in the United Arab Emirates.
Nikita Ishchenko, a Russian Embassy spokesman in Kabul said:
"The collapse of the regime…is most eloquently characterised by how Ghani escaped from Afghanistan: four cars were filled with money.
"They tried to shove more into a helicopter, but not everything would fit.
"Some of the money was left lying on the tarmac."
When asked how the details were known Mr Ishchenko replied:
"Well, we are working here."