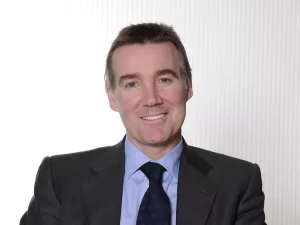 Former ITV boss Adam Crozier has been appointed the new chairman of BT.
Crozier will take control in December.
He replaces Jan du Plessis who is said to have resigned following a clash with BT chief Executive Philip Jansen.
To avoid "wearing too many hats" Crozier has resigned as chairman of Asos and as a non-executive director of Sony.
Crozier, 57, will receive a £700,000 yearly salary from BT.
He said:
"BT is a hugely important company, with a critical role to play in building the digital networks and services to support the UK's future.
"I look forward to working with the Board, Philip and his executive team to create value for all our stakeholders."
Outgoing chair du Plessis said:
"Chairing the board of BT over the past four years has been a tremendous privilege.
'BT is a truly unique and special business and what this company does really matters to so many people."