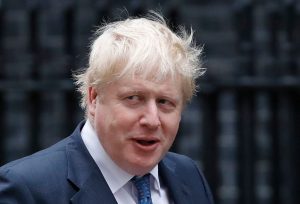 Prime Minister Boris Johnson has infuriated politicians and former mining communities after saying Margaret Thatcher helped the environment by closing pits.
He said the policy gave the UK a "big early start" in the battle against climate change.
However, his comments were called "crass and deeply insensitive" by Scotland's First Minister Nicola Sturgeon.
She tweeted:
"Lives and communities in Scotland were utterly devastated by Thatcher's destruction of the coal industry (which had zero to do with any concern she had for the planet)."
Wales' First Minister Mark Drakeford said:
"The damage done to Welsh coal mining areas 30 years ago was incalculable and here we are 30 years later the Tories are still celebrating what they did."
Mr Johnson was on a two-day to Scotland.
He was asked by reporters about the preparations for United Nations COP26 climate summit in Glasgow in November.
He said: "Thanks to Margaret Thatcher, who closed so many coal mines across the country, we had a big early start and we're now moving rapidly away from coal altogether."
He is said to have chuckled as he told reporters: "I thought that would get you going."