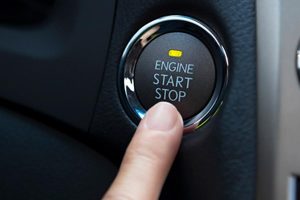 Half of all vehicles stolen are keyless – despite being only one per cent of cars on the road.
Modern technology has allowed thieves to target the cars with devices easily bought on the Internet.
The gadgets "trick" the car into thinking the correct key is being used.
The most popular keyless cars stolen are Tesla, Lexus, Audi, BMW, Mercedes, Porsche, Jaguar, and Land Rover.
Managing Director of LV= Heather Smith said:
"With keyless cars, car technology continues to advance.
"But unfortunately, so do the methods criminals use to steal them, so consumers need to keep on top of new innovations and take extra precautions to ensure they stay one step ahead of criminals who may try and take advantage of them, and their cars.
"The police can only do so much, so it's vital that drivers do everything they can to protect their vehicle, especially those driving a luxury or prestige car that is likely to attract attention.
"Most car theft happens near people's homes, but with a better understanding of the technology and a few simple security measures, you can make your car a lot less appealing to thieves."
Data from LV= shows vehicle crime has increased across Britain's metropolitan areas.
London, Birmingham, Nottingham, and Greater Manchester have seen the biggest rises.
London has seen insurance claims rise by 265 per cent since 2016.
Birmingham, Nottingham, and Greater Manchester have seen increases of over 100 per cent.