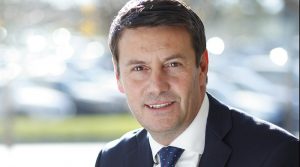 The chief executive of Southern Water has been given a £550,900 bonus – despite the company being recently fined £90 million for illegally dumping sewage.
Ian McAuley's final package – nearer to £1 million including his salary – was revealed in Southern's annual report.
The pay-out prompted one Conservative MP to call the decision "ridiculous".
Damian Green said he was "very angry" about the sum.
He added:
"Getting a bonus when your company is being fined £90m is ridiculous."
Only weeks ago, Southern Water pleaded guilty to 6,971 unpermitted sewage discharges.
Tonnes of sewage polluted rivers and coastal waters in Kent, Hampshire and Sussex between 2010 and 2015, a court heard.
Conservation sites and shellfish waters were affected by the act.
The Honourable Mr Justice Johnson, sitting at Canterbury Crown Court, said the company's behaviour had been "shocking".
The court heard Southern Water deliberately misled the Environment Agency
And some of the spillage hit conservation sites and caused major environmental harm to shellfish waters.
Southern Water has been ranked one of the worst water companies for its environmental performance.
A spokesperson for Southern Water said:
"The fine covers 2010 -2015 while Ian McAulay joined in 2017 with a mandate to transform the company.
"As the transformation continues and at his own request Ian's base salary has remained unchanged at £435,000 for the last three years.
"He also requested a reduction in bonus range two years ago and this was implemented.
"His bonus reflects the progress made in the business as well as reflecting the challenges the business faces and areas where targets were not achieved. "