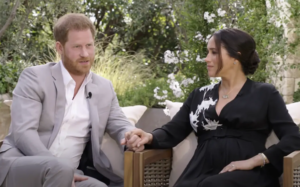 Prince Harry and Meghan want daughter Lilibet to be christened in front of the Queen at Windsor Castle.
It's claimed the request was made during Harry's recent trip to Britain for the unveiling of a statue to his mother Princess Diana.
A source told the Mail:
"Harry told several people that they want to have Lili christened at Windsor, just like her brother [Archie].
"They are happy to wait until circumstances allow."
It would be Meghan's first trip to Britain since the family moved to California last year.