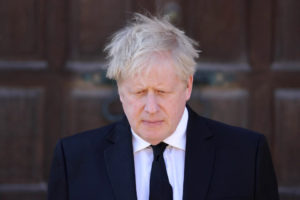 Prime Minister Boris Johnson claims it is "highly probable" the worst of the Covid-19 pandemic is over.
His comments come as Britain recorded its highest count of daily infections for six months – nearly 50,000.
And the number is likely to rise before "Freedom Day" on Monday July 19th.
Health Secretary Sajid Javid said they could be more than 100,000 a day over the summer.
Despite the rising figures, the PM said the success of the country's vaccination programme meant re-opening the UK could go ahead.
He said:
"If we are careful and if we continue to respect this disease and its continuing menace then it is highly probable, almost all the scientists are agreed on this, the worst of the pandemic is behind us.
"There are difficult days and weeks ahead as we deal with the current wave of the Delta variant and there will be sadly more hospitalisation and more deaths but with every day that goes by, we build higher the wall of vaccine-acquired immunity."