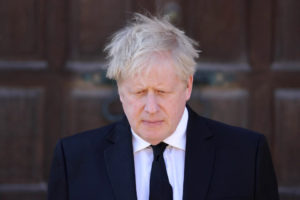 Prime Minister Boris Johnson is ready to give Freedom Day the go-ahead as planned.
From July 19th, all legal Covid-19 regulations are expected to be dropped.
But there is concern the Government's message will curb being able to take full advantage of some freedoms.
Health Minister Edward Argar said there was no shift in policies such as face masks.
He said they would be a matter of "common courtesy".
He told Radio 4's Today programme:
"It's about making a sensible and informed judgment base on the circumstances.
"The guidance will add more to that, to give people more clarity.
"I don't think the British people will struggle to look at the guidance and form their own common-sense judgments.
"I don't think it will introduce confusion."