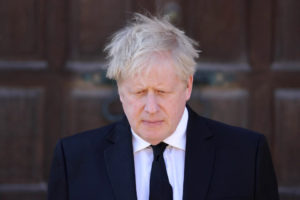 Prime Minister Boris Johnson will announce dropping lockdown restrictions on facemasks and social distancing.
He will urge people "to use their own judgement" when the curbs are lifted on July 19th.
And the public should think about wearing masks on crowded enclosed places.
Some places might insist masks are worn even though it will not be a legal requirement.
The PM will say:
"Thanks to the successful rollout of our vaccination programme, we are progressing cautiously through our roadmap.
"Today we will set out how we can restore people's freedoms when we reach step 4.
"But I must stress that the pandemic is not over and that cases will continue to rise over the coming weeks.
"As we begin to learn to live with this virus, we must all continue to carefully manage the risks from Covid and exercise judgment when going about our lives."
The one-metre social distancing rule, rule of six indoors and limits on gatherings of more than 30 are also expected to be dropped from July 19th.