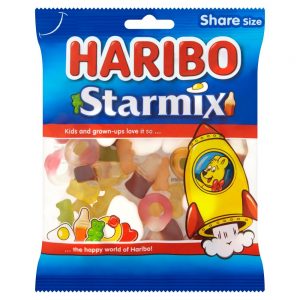 Haribo is struggling to deliver its sweets to Britain's shops because of a shortage of lorry drivers.
The German manufacturer has been hit by supply chain problems.
Tonnes of its Gummy Bears, and mini-fried eggs are sitting in warehouses awaiting distribution.
A Haribo spokesperson said that it was 'experiencing challenges' that were hampering supplies.
They added: "As is the case with many manufacturers and retailers throughout the country, we are experiencing challenges with regards to the nationwide driver shortage.
"We are working with partners across the food and drink industry to address and respond to this problem."
Last month the Road Haulage Association (RHA) warned of difficulties as a shortage of drivers in Britain reached "catastrophic proportions".
Several factors have led to "crisis levels" of drivers: Brexit, hostility to lorries, and Covid-19.
The RHA has called on the Government to act quickly to help resolve the problem.
It claims consumer costs will rise as freight rates become unsustainable.
Richard Burnett, RHA chief executive, said:
"The upturn in the economy since Covid-19 is increasing demand across supply chains and the reopening of non-essential retail outlets and parts of the hospitality sector is making the situation even worse.
"The pandemic also resulted in the loss of about 12 months of driver training and testing.
The long-term ineffectiveness of apprenticeships for lorry drivers and the general hostility from authorities and the government is also unhelpful for recruiting and retaining drivers.
"We need the Government to act and address the driver shortage for the industry and the drivers.
"While we welcome the increase in HGV apprenticeship funding to £7,000, this barely scratches the surface of the problem."
More than 70,000 people a year train to become HGV drivers – about 40,000 pass.
But the RHA said only 15,000 were able to complete training last year.