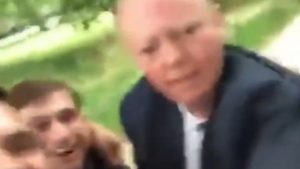 A man filmed manhandling Professor Chris Whitty in a London park claims he's been sacked as an estate agent.
Lewis Hughes, 24, was with his friend Jonathan Chew when they came across the chief medical officer in St James' Park.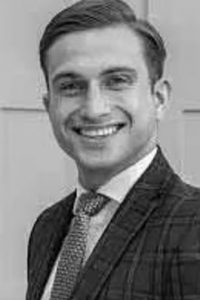 Picture: Caplen Estates
The two men grab and hold the scientist as he tries to escape their unwanted attention.
Prof Whitty looks uncomfortable and distressed during the incident.
The pair said they "only wanted a selfie".
Prime Minister Boris Johnson later called the two men "despicable thugs".
Hughes said he has "paid with his job" after footage of the pushing and shoving went viral – prompting calls for Prof Whitty to be given formal protection.
Hughes told The Sun:
"He [Whitty] is quite a timid, shy person and I think that is why he didn't say, 'Get off me'.
"If he had said that and I had realised how he felt, I wouldn't have put my arm round him."
Hughes and Chew had been to an anti-vax march when they spotted Prof Whitty.
Chew, 24, told The Sun: "I don't think we did anything wrong.
"We just saw him, and thought, 'That's the guy from the TV."