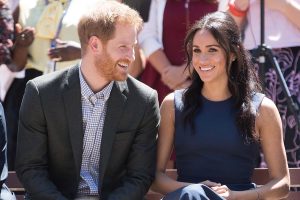 Prince Harry and wife Meghan Markle have confirmed they registered domain names for their new daughter Lilibet before the Queen agreed.
The admission will raise further questions about the use of the very personal nickname for the Queen.
The couple say they sought the Queen's go ahead before using the name.
Others say the Queen was told after the birth.
A spokesman for the Sussexes said they bought a "significant" number of domain names covering many names they were considering.
The domain name lilibetdiana.com was registered in America – where the family lives – on June 4th.
That's two days before the baby was born.
A few days earlier – May 31st – Harry and Meghan registered the domain name lilidiana.com.
A spokesman for the couple told The Telegraph:
"Of course, as is often customary with public figures, a significant number of domains of any potential names that were considered were purchased by their team to protect against the exploitation of the name once it was later chosen and publicly shared."