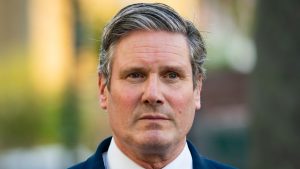 Labour is heading for a second beating at the ballot box in the coming Batley and Spen by-election, according to a poll.
The survey of the West Yorkshire "red wall" seat found the Conservatives would take the constituency with 47 per cent of the vote.
Labour would come in second with 41 per cent.
If the prediction is correct, it would be the second "safe" seat Labour leader Sir Keir has lost under his watch.
Last May Labour were trounced in Hartlepool – losing a seat it has held since 1974.
And last week in the Amersham in Chesham by-election Labour took a mere 1.6 per cent of the vote.
The Survation poll of Batley and Spen found Prime Minister Boris Johnson had a positive favourability rating of +18 per cent.
Sir Keir rated at minus 32 per cent.
Only 18 per cent of voters thought Sir Keir would be a good PM – compared to 55 per cent for Mr Johnson.