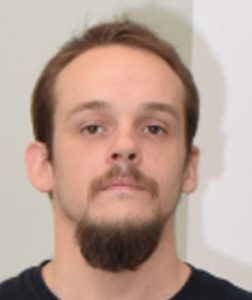 Picture: Counter Terrorism Policing South East
A former member of UKIP has been jailed for 18 years after putting together the components to make a bomb.
Dean Morrice had also posted violent racist, Anti-Semitic and Islamophobia propaganda.
When the police raided his home they found ball bearings, pipes, chemicals, and instructions for an improvised explosive device (IED).
The judge at Kingston Crown Court said it was "fortunate" that police arrested him when they did.
Judge Peter Lodder added: "You have described yourself as a patriot.
"You are not a patriot, you are a dangerous neo-Nazi, your bigotry and hatred is abhorrent to the overwhelming majority in this country."
Morrice, 34, of Paulton, near Bristol, who joined the Army aged 16, was found guilty of 10 charges related to terrorism and explosives.
He had pleaded not guilty.
Morrice ran a business fixing electronics
He told the court he enjoyed dressing up as a "right-wing fascist".
He added: "I think it's fair to say I have fascist and neo-Nazi views."
Also, he admitted he was a "bit of a fan of Nigel Farage" and was a paid-up member of Ukip before leaving "a few years ago".
Narita Bahra QC, defending, said Morrice, until the offences came to light, had been a law-abiding family man living a normal life.
His mental health issues had been "exacerbated" by the Covid-19 pandemic.
Judge Lodder said Morrice had shown no remorse.
He added: "You attempted to fool the jury into thinking that you are a family-orientated, caring man who was simply trying to find friends.
"In the witness box you cried as you spoke of missing your own children.
"Yet you revelled in the Christchurch Mosque massacre in which children as young as three years old were murdered, and glorified Brevijk who slaughtered more than 30 children in Norway."
The judge instructed that the custodial element of the 23-year sentence should be 18 years.
After the case Det Ch Supt Kath Barnes, head of Counter Terrorism Policing South East, said:
"Morrice was stopped before he was able to carry out any physical act of terror, but the evidence showed that he actively encouraged terrorism to others with his toxic ideology and had the intention and potentially the capability to commit one himself."