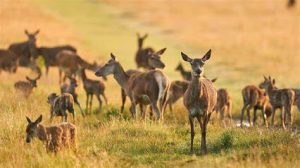 Library picture
Conservative MP Danny Kruger has been told to pay £719 after his dog Pebble chased deer in a park.
The 11-month-old Jack Russell caused a stampede of more than 200 deer in Richmond Park, west London.
The puppy was off the lead when a police officer spotted it running towards the fallow deer.
Dominic Hockley, prosecuting at Westminster Magistrates' Court, said many were pregnant and left in a "panicked state".
Pc Samantha Riggs called for Pebble's owner to bring the dog under control.
Meanwhile, passer-by Donald Milton filmed the incident.
He later said:
"The guy's dog literally jumped up from behind me and shot in amongst the fallow deer, and then all hell broke loose."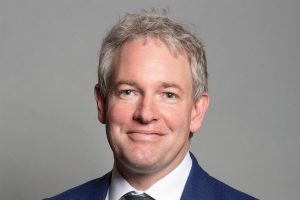 Danny Kruger MP
Mr Kruger, 46, from Hammersmith, west London, was said to have been "contrite and apologetic" following the incident, which lasted around 45 seconds.
He told the police:
"I'm sorry, I had no idea, I didn't see the deer.
"Anyway, obviously he needs to be on a lead."
Jae Carwardine, defending, said her client's "attention was momentarily drawn away" as he dealt with his seven-year-old son.
She added: "This was a brief lapse while juggling his responsibilities as a parent, quite understandable, but something Mr Kruger deeply regrets."
The MP said that the episode was a "lesson learned".
Deputy chief magistrate Tan Ikram said:
"The video says it all really, doesn't it? You should have known better, especially in Richmond Park, where everyone knows there are wild deer.
"Your dog was not under control; he was able to frighten the deer and here you are in court today.
"The deer were clearly startled and frightened. It could have caused injury, fortunately it didn't."
Mr Kruger was £120 and told to pay £575 costs and a £34 surcharge, totalling £719.