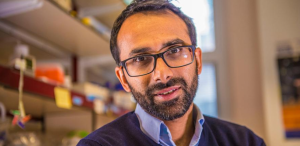 Professor Ravi Gupta
Britain should delay lifting lockdown restrictions on June 21st by a month as the Indian coronavirus variant takes a firm grip on the country.
A leading scientist advising the Government claims lifting then was still "a bit early".
Professor Ravi Gupta said:
"I think we need at least a few weeks – probably a month until schools have closed, when the risk of transmission within schools falls during summer holidays.
"It then gives us another four weeks' worth of data to collect about how the [Indian variant of the] virus is growing in the population, what sort of rate it is growing at, how it is doing relative to the previous strain B117."
Prime Minister Boris Johnson is looking to lift all legal limits on social contact on the 21st.