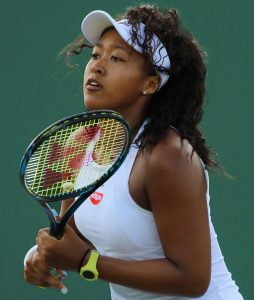 Tennis champion Naomi Osaka could be kicked out of the French Open for refusing to attend press conferences.
The current world number two might also be suspended from future Grand Slam tournaments.
Ms Osaka has said she won't go to press briefings because they show "no regard for athletes' mental health and bring doubt into our minds".
She has already been fined more than £10,000 for not appearing before reporters after a 6-4, 7-6 victory on Sunday.
She is said to be an estimated £35 million.
Organisers for the four Grand Slam events – the Australian Open, French Open, Wimbledon, US Open– said in a joint statement:
"Repeat violations attract tougher sanctions including default from the tournament and the trigger of a major offence investigation that could lead to more substantial fines and future grand-slam suspensions."
Ms Osaka replied:
"If the organisations … continue to ignore the mental health of the athletes that are the centrepiece of their co-operation, then I just gotta laugh."
And she later tweeted:
"Anger is a lack of understanding. Change makes people uncomfortable."
Both sides are now in a Mexican stand-off: Ms Osaka will not alter her stance and risks be thrown off the circuit. Meanwhile, tough tennis authorities risk provoking other players to take Ms Osaka's side.